Memories Of Home

那個簡單而美好的時代
限量款:真絲水桶包
一切盡在細節之中
時尚精品通過不同的小細節來設定趨勢。 從手袋到圍巾,點綴造型等於改變氣質。 當配飾作為視覺文化回綴時,手工藝則是用雙手傳遞傳統工藝的美學。 工匠們以工藝品作媒介,向大眾展示出各人對設計、形式、形態、不同的價值觀、生活哲學、美學態度、時尚和自我形象的價值與思維。水桶包的圖案均以IM 絲巾同款,每款均為限量款,全球同步銷售,香港製造,數量有限,售完即止。(不會重做)
官網獨家發售
或直接與我們聯絡,訂製屬於你獨一無二的真絲水桶包
___________
Team IM decided to launch this new project aimed to promote the upcycle movement, rescue, and transform materials that otherwise would have gone to landfill. We designed and turned the print-swatches and leftovers into a leather-silk bucket bag, every single bag will be completely handmade in Hong Kong, some designs will be made in one and only, or with a limited quantity ( within 2-6 pieces per print, and no re-orders for each print). The results are unique and sustainable products.
Please DM us @ odelia@invisibilismovere.com for checking new prints availability.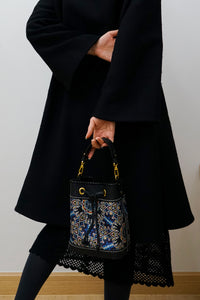 About
Invisibilis Moveré 是一個連接時尚、藝術、文化和透過時尚產品表達個人氣質的設計師品牌。 高度重視每一件產品的可持續性和生物降解性,及其情感價值,文化價值與用戶體驗。 我們的系列受到香港城市文化的影響,重塑了可穿戴藝術作品的概念。我們專注於保持奢侈品的品質,在有限的生產系統中運作以顯示其排他性,以及避免生產過剩的問題。 IM 致力於減少從產品開發到營銷活動的環境影響。 我們相信這是我們社會責任的一部分,包括從材料選擇到生產加工、環境、習俗、傳統文化和藝術等。
___________
Invisibilis Moveré is an experimental design brand linking fashion, art, culture, and expression. High-valuing the sustainability and biodegradability of products, as well as its emotional values and user experience. Our collections are influenced by the urban culture of Hong Kong, reinventing the concept of the wearable works of art.
We focus on maintaining luxury quality, operating in a limited production system to shows its exclusivity, as well as avoiding the problem of over-production. We commit to reducing the environmental impact from product development to marketing activities. We believed this is part of our social responsibility to involve in issues from materials choosing to the production processing, environment, respect people, communities, and artistic heritage.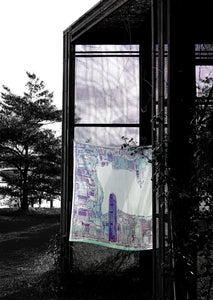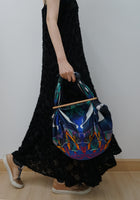 高度重視產品從設計到生產的可持續性,及其情感價值,文化價值與用戶體驗。 除了關於可持續性的主題之外,材料、質量和工藝等適銷性問題也屬於團隊 IM 的關注點。 絲綢,極其柔軟、輕盈、光滑,賦予奢華的手感,同時經久耐用。 它是一種天然材料,具有生物相容性和可生物降解性,透氣性還有助於在整個季節保持您的身體處於舒適自然的溫度。 採用傳統的手工卷製工藝,保持手工藝之美,媲美奢華而精緻的奢侈大品牌。
___________
High-valuing the sustainability of products, from design to production, as well as its emotional values to user experience. Apart from the subject matter about sustainability, marketability issues like material, quality, and craftsmanship are also under Team IM concerns. Silk, extremely soft, light and smooth, giving a luxurious hand-feel also with durability. It is a natural material that is biocompatible with biodegradability, breathable also helps to maintain your body in a comfortable and natural temperature for all season. Using the traditional hand-rolled finishing to keep the beauty of handcraft similar with luxury fashion house does.
IM Biodegradable.